Clearing your device of any accounts, application data and personal information, in general, is paramount in the process of passing on your phone or tablet to another person. This ensures that your phone is no longer providing or receiving the tracking information, nor is it storing any of your personal information for the next person to retrieve. By wiping it, it's as if it's new right out of the box. For people wanting to donate their phones to our "Operation Lifeline" initiative, the information below will help you prepare your phones to be turned over to another user. 
Don't forget to transfer the data on your device before you restore it back to factory. Our Bolt Mobile associates put together a few blog posts to help you with that. Here is our Wireless Transfer How-To-Guide and our Quick Reference Guide. 
On basically every device on the planet, resetting your device is incredibly easy. Simply access your phones Settings menu – it generally looks like a gear.
iPhone
First, enter your Settings and click your name at the top to access your iCloud – if you use it. Select 'Find my' or 'Find my iPhone' and turn off 'Find my iPhone'. You will be asked for your Apple ID/iCloud password.
Then, navigate back to Settings > General > Reset > Erase all Content and Settings
At this time, you may be asked to provide either your screen unlock pin or your Apple ID password to verify this action. Remember, all of your information will be removed. Ensure that your information has been transferred to your new device or backed up to a computer using iTunes.
If you pass on your device and worry that your 'Find my iPhone' is still active on your device, you can access it remotely via iCloud and remove the device from your account.
For more information on wiping your iPhone, please click here.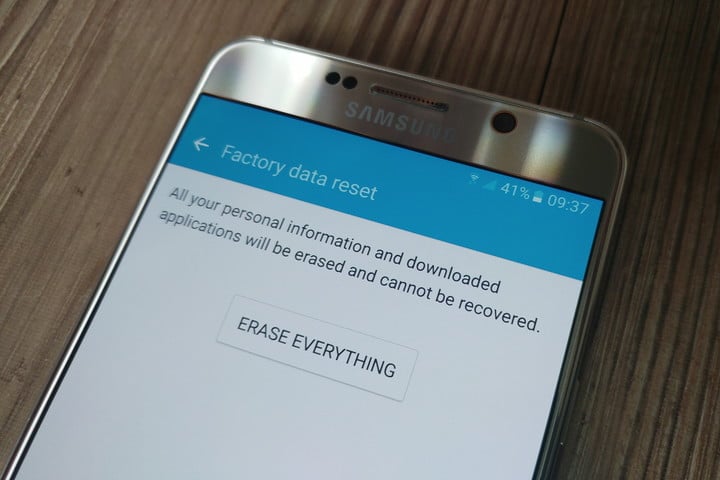 Android
On Android: These settings may vary based on the brand of the device and what operating system it is running. In general, you can navigate to your Settings icon and then enter "Reset" in the search bar. Follow the prompts given to completely erase your data. Ensure that your information has been transferred to your new device or backed up to Google Drive, your computer, etc to ensure that you don't permanently lose anything important.
Some examples of ways to manually access the option are:
LG Settings > System > Restart and Reset > Factory Data Reset.
Samsung Settings > General Management > Reset
For more information on how to wipe your Android phone, click here. 
If you have trouble or need assistance, feel free to call one of our wireless experts at Bolt Mobile.