We know batteries.
After all, we did start out as Battery Boys back in 1989.
Are you ready to take the guesswork out of battery shopping? Then you've come to the right place!
Battery Boys is now Bolt Mobile and we're still your one-stop shop for portable power. There is no need to waste time going from an electronics store for your key fob to a hardware store for your drill. Instead, stop by one of our 4 great locations in Saskatoon to find exactly what you need to power everything from your kids favourite toy to that old power tool you inherited from your dad. Just bring in your device and our experts will get it running.
After all, we were called Battery Boys for a reason.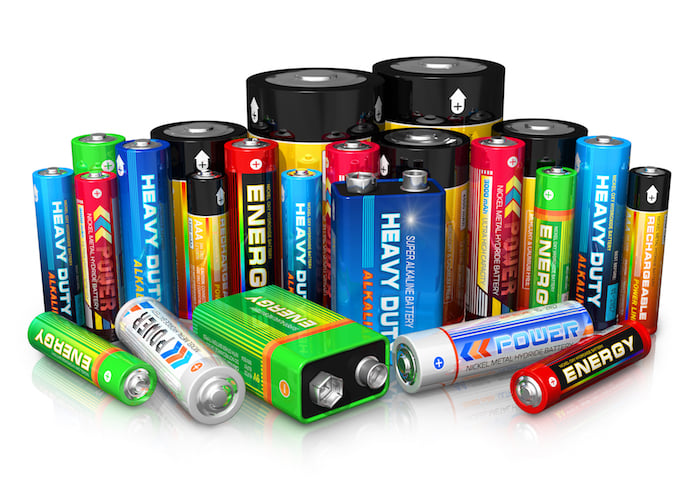 We're like the battery superstore
We carry so many types and models that we simply can't name them all. But here's a start…
Chances are if we don't have it, we know where you can find it.
So quit wasting your time with the other guys and come see the Battery Boys at Bolt Mobile.

We build batteries. You name it, we build it.
We offer customers value-added custom battery pack builds ranging from battery, battery assembly systems, security, battery powered and related products. These services can be customized to meet the expectations of various individual customer needs.
We have the ability to design and assemble custom battery packs consisting of assembled groups of batteries combined electrically into a single unit. We have specialized equipment to handle it all.
In addition to providing the services necessary to produce battery packs, such as design, welding and assembly, we supply materials such as wiring, connectors, and casings. Completed battery packs are assembled to order in nearly all instances. However, we do maintain a broad inventory of various sizes of batteries and components utilized in battery pack production to serve immediate customer needs.
Frequently Asked Questions
You betcha. We do it all. If your watch isn't tickin' or the key fob for your car is dead, come in and we will get you powered up again for as low as $9.99, installed.
Yes we do. And we're fast. We have certified techs that specialize in battery rebuilds so if your cordless power tool isn't working or you need a new battery for your favourite shaver, let's get it powered up again!
We're lightning fast. Okay that's impossible but we are quick. Give us a couple days and we will have your battery back in your hands in no time.
It all depends on the battery. Typically we need 8-14 hours. We will notify you as soon as we get the results.
We recycle batteries. Let us take them off your hands.
With 25 years of experience in the battery industry, we know the right way to handle batteries. In fact, we recycle just as many batteries as we sell. We have a special commitment to responsible and safe battery handling practices.
At its core, "environmentally-conscious" means we care about the communities where we live, play and raise our families. Customers choose Battery Boys and Bolt Mobile because they understand and share our values.
At Bolt Mobile, we take battery recycling seriously. We work to ensure proper handling and recycling of all batteries.
Your batteries are handled from start to finish in a closed-loop system by certified personnel. These individuals are trained to ensure that batteries are properly and safely transported, stored and packaged, so they can be sent to an approved recycling facility.
We can help anyone who wants to recycle their batteries, whether you've got a couple cluttering your garage or a growing stack waiting to get recycled. We have solutions for anyone who needs help.