The app most used on your iPhone is Messages but are you getting the most out of it? Probably not.
Our team at Bolt Mobile in Saskatoon is your SaskTel Authorized Dealer and we have a bunch of really fun tips and tricks that will show you how to do more with your SMS, MMS and iMessage communication. You can dig deep and personalize your experience while saving time and frustration.
There are 8.6 trillion messages sent globally every single year and Apple has given you the ability to tailor your messaging app to fit your needs.
#1 Be quick on the draw
If you're like most people in Saskatoon, you're life is busy. If you get a "ding" on your phone and you're rushing around, you can respond to that message with a pre-loaded response. It's easy. Simply tap and hold the message you received and you'll see the option to react with a heart, thumbs up, thumbs down, "haha" laugh, exclamation marks or a question mark.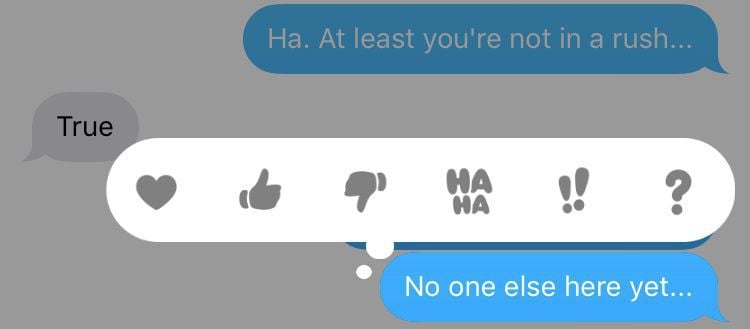 Just touch the response you want to send and just like that, it's gone! On the SaskTel mobility network, your messages are sent in a flash!
#2 Customize messages to incoming callers
This happens all the time. You're on the phone, talking away, and then someone else tries calling you. You don't want to ignore them but you don't want to interrupt the call you're on either. That's just rude! iPhone gives you the option to send that new caller a short message to quickly explain why you're not answering. Impressive!
So how does this work? Good question. There are three messages Apple has pre-loaded onto your iPhone by default. That being said, you can change these to better suit you.
Go to Settings, then Phone, then Respond with Text. Now you can write over the default messages.
Now when someone calls and you can't answer the message, just hit the Message icon towards the bottom right to see the three responses you can reply with.
#3 Send "read" receipts to people of your choice
As you probably already know, read receipts are turned off by default. However, iOS 10 has brought the ability to turn the functionality on for certain contacts, rather than you giving blanket permissions to everyone.
For example, if you want your wife, boyfriend, mom or dad to be able to know that you've read their message, you can do that without having the same parameters for your coworker or friend.
If you do want to turn on read receipts for everyone that requests one, you can easily do so by going to Settings, Messages and then toggling Send Read Receipts to the on position.

To manage read receipts for individual contacts, go to the Messages app on your iPhone, open the conversation with the person you want to give permission to and then tap the "i" in a circle which is the "info" icon. Look for Send Read Receipts and then toggle it on.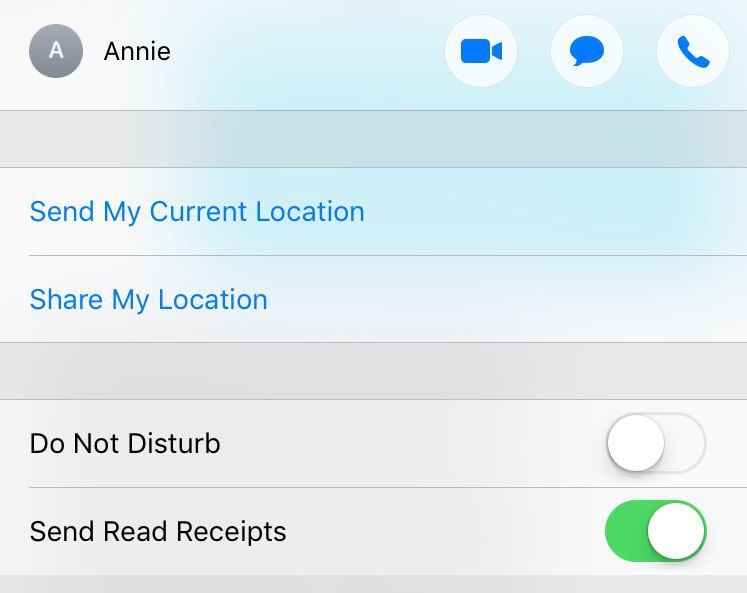 #4 See exactly when a message was sent
There are times when you want to see when a message was sent and when you enter into a same-day text message conversation with someone, the timing of individual messages are not displayed. It is however possible to view these times.
All you have to do is go into the conversation and swipe your iPhone screen to the left. Boom. Just like that you can see the times of each message.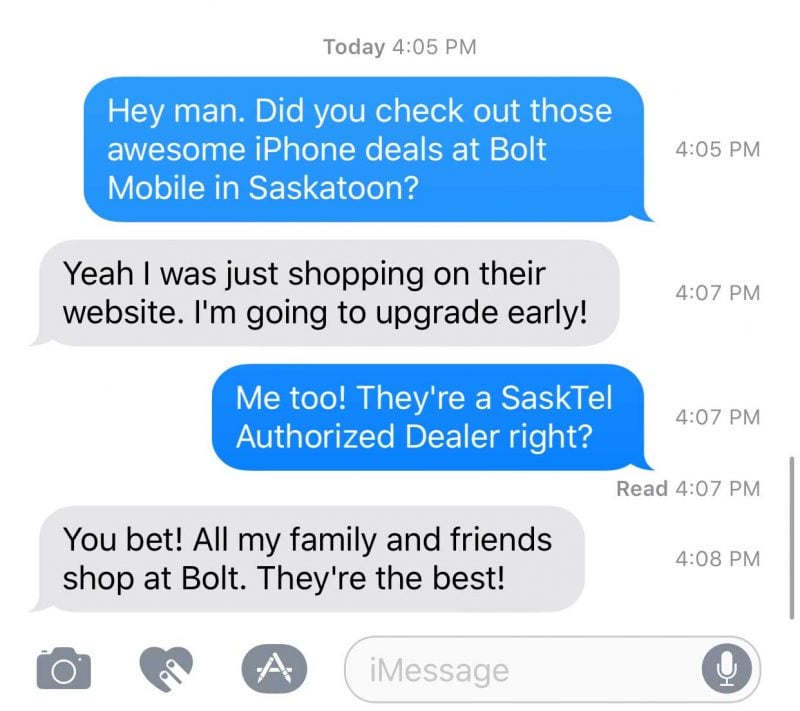 #5 Have fun with your photo messages
Apple is putting the "fun" into Messages. The new iOS 10 features the "Markup" functionality which gives you the ability to quickly highlight something on the photo, write a message or draw a heart and then send that picture via iMessage or MMS.
To markup your pics, go into your Messages app and tap the camera icon to access your camera roll. Now instead of tapping the picture to add it to the message, press and hold the photo. Your image will appear with the options to Markup or Edit at the bottom of the screen.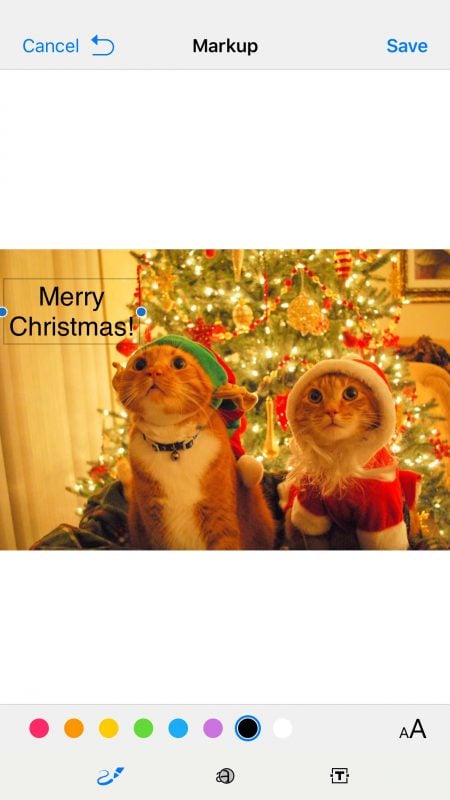 You can now add text, draw on the photo and even magnify certain areas.
#6 Create useful keyboard shortcuts
This trick isn't anything new but a lot of people do tend to forget about it. It's very easy to create keyboard shortcuts for phrases you might type often.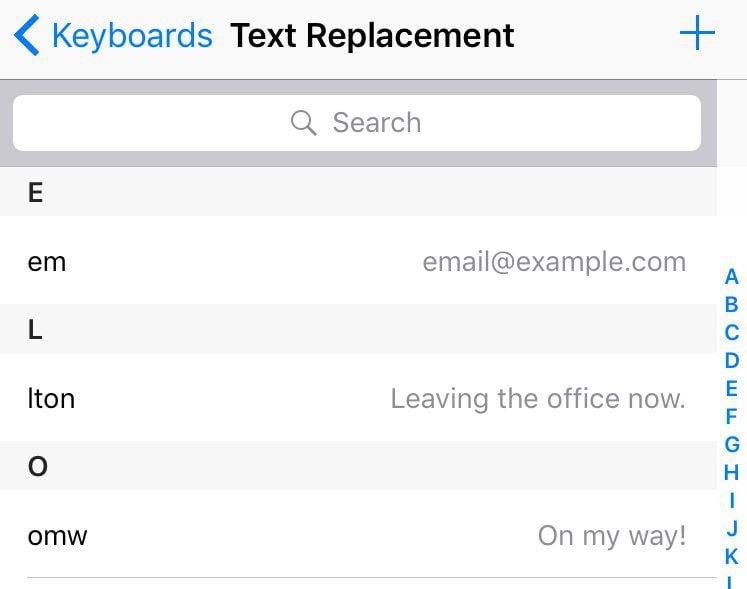 To set these kind of shortcuts up, go to Settings, General, then Keyboards. Tap on Text Replacement, then hit the plus icon at the top right of the screen to create your own.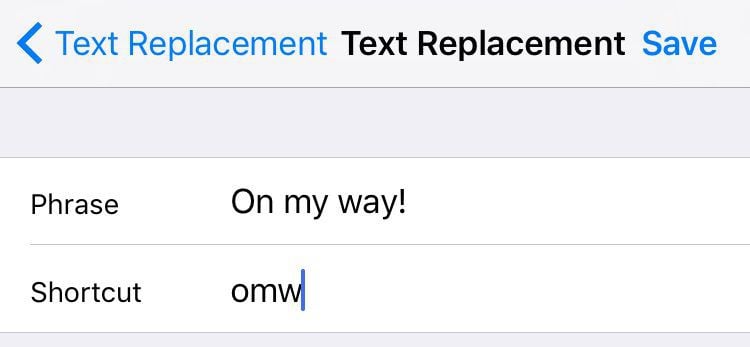 To set these kind of shortcuts up, go to Settings, General, then Keyboards. Tap on Text Replacement, then hit the plus icon at the top right of the screen to create your own.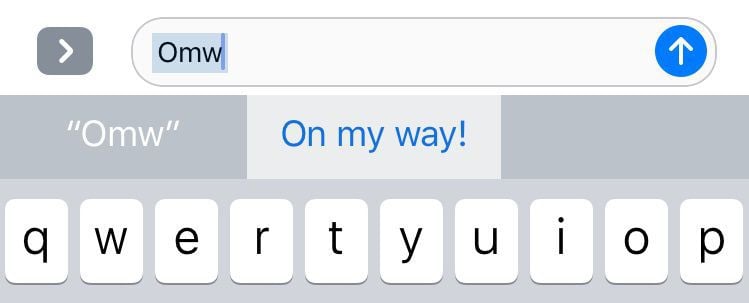 #7 Shake to undo typing
In the Messages app there is a handy way to undo text you just typed by shaking your iPhone. To some of you, it may not be that exciting but for many of you, it brings pleasure to delete a text with a big flick of the wrist.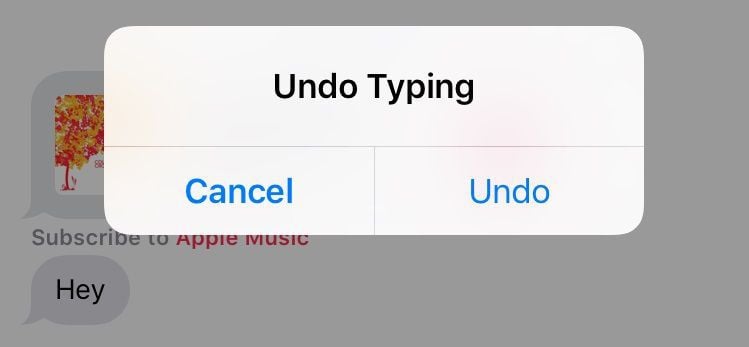 #8 Use your iPhone in landscape mode
If you turn your iPhone on its side while in the Messages app, you will instantly go into "landscape" mode. This gives you a larger text window to type. You will also see more options and a split screen view that will allow you to see your messages as you type. Keep in mind that if you have small hands, you may not find this feature the easiest to use.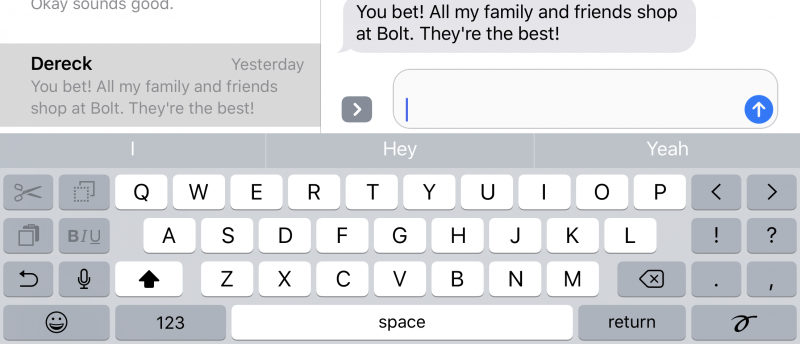 #9 Listen to your messages
This feature is aimed at the visually impaired iPhone users but it can be valuable to others as well. It can also provide some good comedy! Give it a try and have some fun with it.
Go to Settings, General, Accessibility, Speech, then toggle Speak Selection to on.

We should mention that it's best to create shortcuts that aren't actual words that you might type. Now, when you're in Messages, typing your shortcut code will bring up the option to enter it into your message text.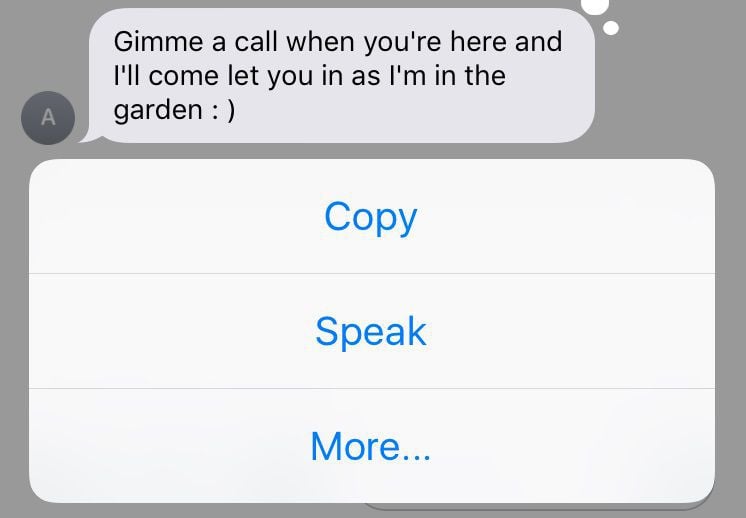 The speech can be a little fast. You can adjust the speed of the text being read by moving the Speaking Rate slider back in the Speech Settings menu.
There you have it. We hope we taught you a little something today. If you have any questions, make sure you get in touch with our wireless experts at Bolt Mobile – your SaskTel Mobility Dealer in Saskatoon. You can visit us online or swing by any of our 4 locations.