Food lover? Avid cooker? The Bolt Mobile team has compiled 7 of the best cooking apps for you that promise to make cooking easier and so much more fun.
#1 Yummly Recipes
Yummly's mission is to be the smartest and most helpful food platform in existence. It was launched by foodies who were on a mission to develop the "ultimate kitchen tool." Yummly aims to make it easier for foodies to do what they love – cook, eat, and share!
#2 Kitchen Stories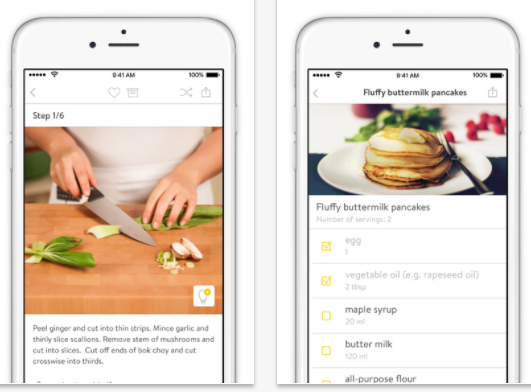 Kitchen Stories has already been downloaded by millions of food lovers, earning the app a 5-star rating. It offers a broad range of functions and features that make your daily cooking experience easier and a whole lot more exciting. You'll love scrolling through the step-by-step photo instructions and videos.
#3 Cookpad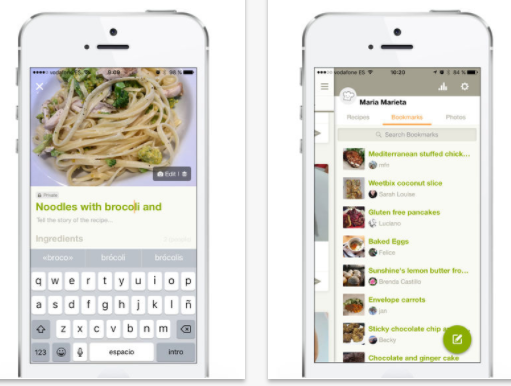 "Make everyday cooking fun!" Cookpad is a fun place to share and find recipes created and shared by home cooks just like you. This app boasts a unique social environment for people to search for and save recipes. You can publish recipes and photos, or share them privately with friends and family via the chat feature.
#4 Epicurious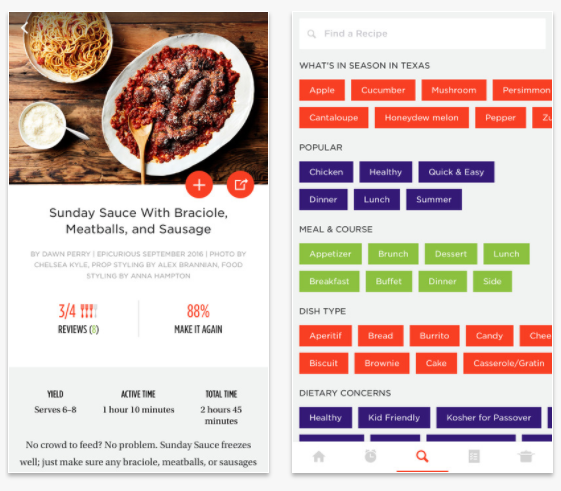 Looking for the world's best recipes? Want to watch awesome food videos, and cook delicious meals?
Epicurious includes weekly content updates for inspiration along with videos of your favorite recipes. Explore over 35,000 well-loved recipes from publishers like Bon Appetit, Gourmet, HarperCollins, and more. You'll also find recipe reviews and ratings from home cooks like you. New content is added every day!
#5 Tastemade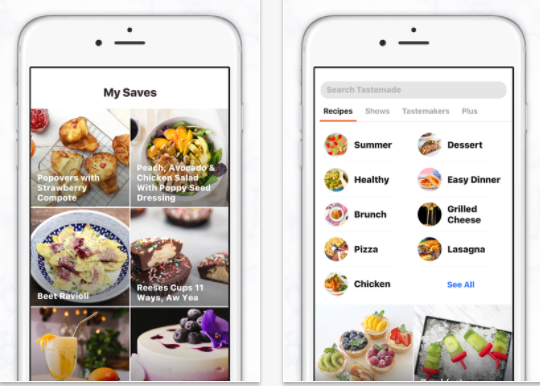 "Connecting people around the world through a passion for great food and travel." Tastemade videos are so cleverly made that it inspires you to create yummy desserts, appetizers, and dinners!
The Tastemakers guide you through step-by-step recipes with video that make the process incredibly easy and fun to follow. Browse by category, cuisine, ingredient, and more, and then save your favorites for later.
#6 Food Network – In the Kitchen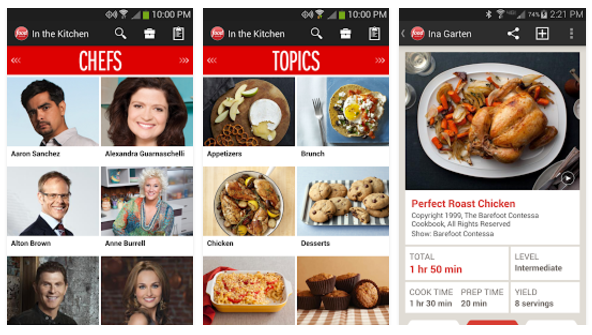 Food Network in the Kitchen was rated as one of the top recipe apps in the App Store. Get instant access to the most-popular recipes from the Food Network stars such as Alton Brown, Ina Garten, Ree Drummond, Bobby Flay, Giada De Laurentiis, Rachael Ray, Guy Fieri, and your other favorites.
If you're seeking inspiration for your next meal or looking for a recipe that's on TV, this app will help you do just that!
#7 Allrecipes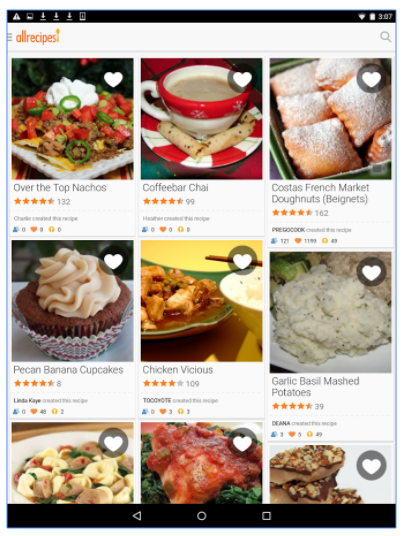 The Allrecipes.com Dinner Spinner app that gives you fun and easy access to the user-generated recipes on this popular cooking website.
The slot-machine-style interface is extremely fun, and it helps you chance upon excellent meal possibilities. Just rotate the horizontal spinners to choose a recipe by meal type, ingredient, and cook time. Or if you have an iPhone or iPod Touch, simply shake it to randomize any or all of your criteria.
Are we missing any? Send us your favourite cooking apps and help food lovers in Saskatoon!