School is back and life is going to get a lot more busy. Where did the summer go? It flew by like always in good ol' Saskatoon. A few months of sunshine and then it's back to our snowy white Saskatchewan winters. Ughh. This time of year is definitely challenging to juggle the responsibilities of having a career and being a parent. You're always on the go. With everything you need to do, how can you effectively manage your time and ensure that everyone in the family is also doing their part? It's not easy. But thanks to smartphones and tablets, our wireless experts at Bolt Mobile have some tips and tricks to help you stay sane.
To help you stay organized and stress-free, we've put together a list of our favorite apps for the busy working parent.
Trekaroo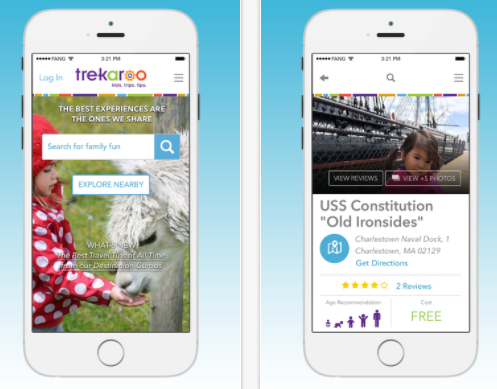 Want to get the inside scoop on the latest on everyday travel with kids? Powered by the Trekaroo family travel community of parents, Trekaroo is the fun way of discovering kid-friendly activities near and far. This app helps you find the most interesting activities, hotels, and restaurants for your family. With Trekaroo, you can create a customized guide, book your hotel, and have fun with the whole family.
Chore Monster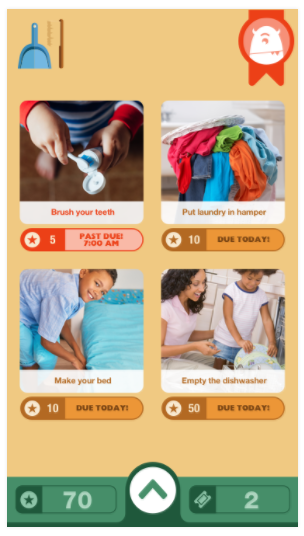 Want to know how you can get your kids to beg you to do chores?
ChoreMonster is a super fun app that makes chores fun by engaging and rewarding your kids! ChoreMonster was chosen by Parents Magazine as one of the App-solute Must Have Apps for Families. Kids can earn points by completing their chores and earn rewards to be used for things like ice cream or an hour of video games! Parents manage their children's chores and the rewards they can earn.
TeuxDeux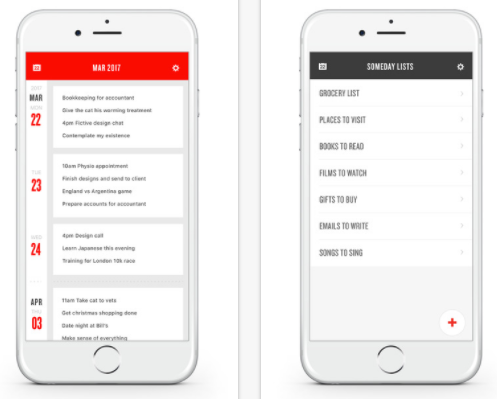 TeuxDeux is the simplest to-do app with its clutter-free Swiss design with all the functionality of the web app. It's automatically synced to the cloud, so you're completely backed up, secure, and your to-do's available wherever you are.
The TeuxDeux iPhone app is now complete with Markdown, Recurring to-dos, Voice-to-text, Calendar date picker, Drag to-dos to tomorrow, Custom colors, and Powerful to-do editing.
30/30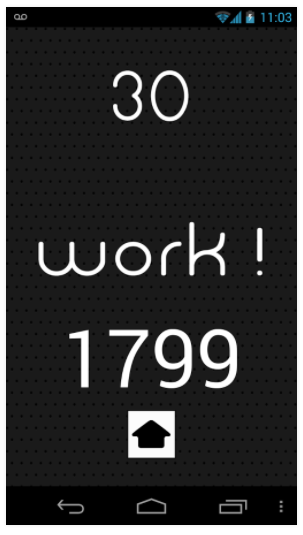 Simple. Attractive. Useful. 30/30 helps you get stuff done by letting you set up a list of tasks and assigning a length of time for each of them. When you start the timer, it will let you know when to move on to the next task. It's that simple.
The 30/30 task list is controlled entirely with gestures, making it simple and natural to use. It has a minimal yet attractive display that shows you everything you need to know like what you're supposed to be doing and how much time you have left.
Happy Kids Timer
It's a great way to encourage children to be independent. Happy Kids Timer is an easy-to-use app for children. It helps them complete their morning routine quickly and on time.
This app is entirely operated by your child as they carry their mobile device with them to each area or room where the task needs to be completed. It uses a smart incentive program as a rewards system and you can even print out the certificates!
Mint
Mint helps you manage all your finances with ease. This free money manager and financial tracker app from the makers of TurboTax® promises to do it all. This one app brings together all your bank accounts, credit cards, bills, and investments so you that you're on top of your finances. You can even keep track of your credit score!
Cozi Family Organizer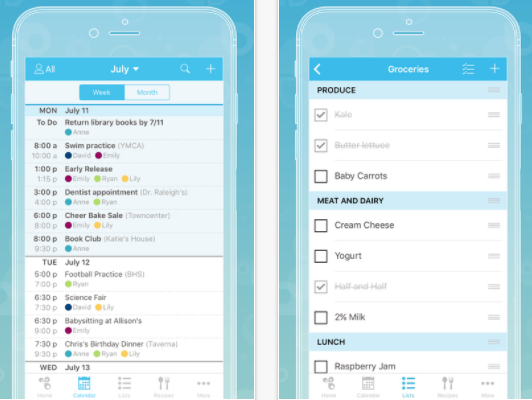 Cozi is an Appy Award Winner for Best Family App and was named a "must-have" app for a better life by The TODAY Show.
Cozi turns all your devices into ultimate family organizers with a shared color-coded calendar, shared grocery shopping lists, chore checklists, to do lists, recipe box, a family journal, and more! The best part is that the whole family has access on the go.
Do you have a must-have app for the busy working parent that you would recommend? Leave a comment and let us know!